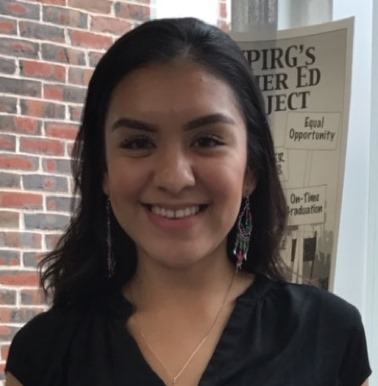 I am a senior and undocumented.  I don't receive any financial aid.  When I went through the financial aid process initially, I was told I'd be fully covered.  Then, they realized I wasn't documented.  It felt like the funding was taken right out of my hands.  It hurts to be treated differently.
I have to pay completely out of pocket.  I work at a hospital at a breast imaging center with a radiologist.  I had a plan to go to medical school but it will be too expensive.  I've taken winter and summer courses to ensure I graduate on time.  Sometimes I don't eat because I need that money for textbooks and transportation.  I often skip lunch.  I eat gum, juice, anything to last me.
They're trying to cut library hours at CSI.  Where will students study?  I can't study at home, and the neighborhood library doesn't have the same resources.  Additionally, a lot of professors aren't available for extra support or help which means catching them as they are walking to their cars.   The government should invest in students, college is a second home!