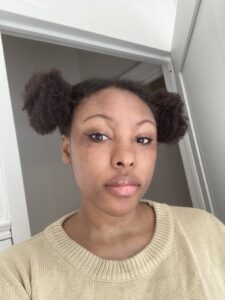 I am a junior at Pratt Institute with a major in Creative Writing and a minor in Psychology. After college, I hope to pursue a job in creative writing.
My family and I qualify for Medicaid although we've had to switch to metro-plus because Medicaid wasn't as accessible for our needs. Due to the limitations under Medicaid, I really struggled with being able to access certain doctors and therapy because a lot of therapists didn't take my insurance. It took me months to find the care I needed. In one instance this caused me to go into debt, because I went into a therapy office thinking that they covered me. However, days after the session they informed me that it was not fully covered by my insurance and gave me a bill that I couldn't pay off for months. I've also noticed the more advanced therapy treatments I need like EMDR are inaccessible to me because it is only for people who have the funds to pay out of pocket. My family and I also struggled with getting our prescriptions filled under Medicaid as many pharmacies, for example Walgreens didn't accept our insurance.
I think we shouldn't have to be upper class or rich to have good care. Lower-income individuals are always at the short end of the stick when it comes to these things. Therapists don't take insurance because the health care system doesn't pay them enough. In return this causes therapists to overcharge and only cater to upper-class people which leaves us with nothing. This is not fair to those who have chronic illnesses who cant afford to pay for treatment. It's ridiculous we have to pay to get the help we need to live.