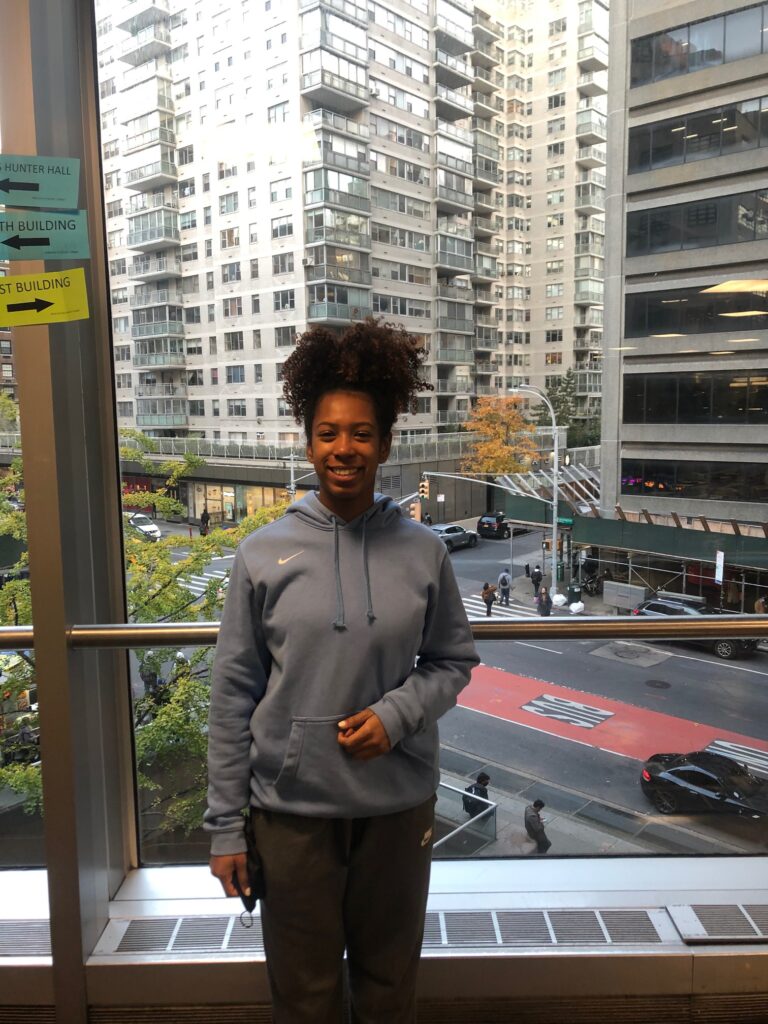 My name is Isabellah Paul I am currently a sophomore transfer student double majoring in Political Science and Women & Gender Studies here at CUNY Hunter. At my previous institution I was in a program that granted me a tuition scholarship, however upon transferring to Hunter I was awarded no financial aid since my mother had a full time job and has been working for 20 years. I resorted to taking out loans to pay for my tuition and I also work to cover any other costs. Being a full time matriculated student and working part time gets difficult to manage, especially when considering the money I am taking out in loans. I wish to go to law school upon graduating too so I will have to continue taking out loans for another 3 years. As a single mother of 4, my mom works full time and pays rent. Therefore, I like to remain fiscally independent to ease some of her burden. I pay for my own phone bill, books, my commute, food, and any other miscellaneous costs. Managing all this in tandem with school has been stressful at times.
Oftentimes since my mother is so overwhelmed with work, I have to assume responsibility for household errands such as grocery shopping, laundry, picking up my siblings from school, etc. One night my brother broke his arm and I had to bring him to the hospital since my mother had work the next morning and I was the only other household member above the age of 18. I spent the whole night there and could not get a chance to go to school the next day. Events like this often make managing school difficult, especially when they abruptly occur and no one else can handle them but me.
CUNY has been known for its affordability and their ability to grant students the opportunity to achieve their academic dreams on their own time. However, this affordability has been compromised and supporting a fully funded CUNY will enable students like myself and many others in getting their degree more feasible than before. Every student has a different financial situation and supporting them through making CUNY free like in the past can help aid the accessibility in obtaining higher education for many.