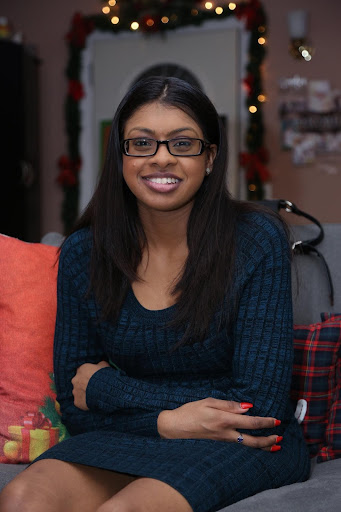 MY name is Sabrina Maharaj and it is my fourth year studying at BMCC. My major is business management and when I graduate BMCC my goal is to work for a business firm. I pay for college through the DISCOVERY program and TAP assistance. My first year of college I had to pay for my tuition out of pocket because I didn't fill out the correct financial aid forms in time. Because of the confusing and overwhelming forms to fill out for financial aid, my brother had to pay for my tuition out of pocket for me that semester.
Since receiving financial aid, the DISCOVERY program has been very helpful for me to help cover the costs of college. It helps pay for most costs associated with college, except I still have to pay for my transportation costs. I would not be able to afford college if it were not for the DISCOVERY and TAP programs that help me cover the costs. I would have had to get a full time job and I know from experience that juggling both a job and classes makes both very difficult.
Even though I receive financial aid I still did get a job to help my parents pay for the mortgage and other household bills. I would not have been able to afford tuition while also helping my parents out. In 2018 I got a job at the airport as a cashier at a travel sales store. I was waking up at 3:30 in the morning to catch the bus to JFK for my 6am shift. I worked 4 times a week, working 36 hours weekly. Eventually, I had to take a break from classes because it was too much doing both work and school at the same time. During COVID my job laid me off and then they would not rehire me because they found out I was back at school. This makes it very difficult to help pay for costs of living and help my parents with the bills. Tuition needs to be free and there needs to be more financial assistance to college students and their families.