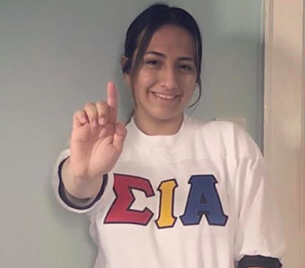 I'm currently a junior studying Sociology at SUNY Cortland. After graduation, I hope to attend graduate school near home and to find a part-time job. I receive scholarship help like TAP and Pell Grants. I support myself financially, so I work during my summers and during the school year to pay for textbooks and to pay for my food costs because I don't receive any support for food like SNAP.
I am very thankful as a first-generation student to be able to go to college. College is still expensive even with all these financial aid grants, but everyday I work hard to be a better person and make my parents proud, so at the end of the day everything is worth it.
If SUNY were fully-funded, then students could focus on classes. Financial stability for some students can be very stressful which can impact how they do in school. One of the biggest challenges was adjusting to the distance from Cortland to my hometown and fitting in, since Cortland does not have a very big Latin community.