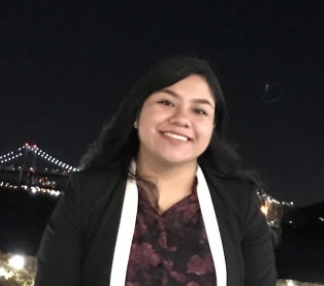 My major is criminal justice. My career aspirations are mostly getting to help others through my work as not just a police officer but a homicide detective. I haven't taken out a loan to pay for school and I am not currently employed. I expect to graduate from BMCC in the year of 2021, however with the current pandemic we are dealing with I'm afraid I will not graduate in time. I am struggling a little even if I have an advisor because of the way things are right now and the general situation.
Mental health care is highly important for times such as this, where the majority of people are being negatively affected. I personally never needed any help, however when it comes to assignments and due dates it is quite stressful having to complete school work at the same time. I did not receive any financial aid, so besides school expenses, I had to pay for transportation.
My biggest academic goal is to pass my quizzes by improving my time management. There were times where I had to buy some textbooks, the most expensive I bought was used but still paid in the 150-200 dollars range. Unfortunately, the school frequently has malfunctions with the elevators escalators but they are repaired somewhat quickly and are working normally.
A fully funded school can be seen as many different things. I personally don't know what it will turn out to look like. It's only been my first semester in college but, hopefully, it will look nicer and safe for everybody.