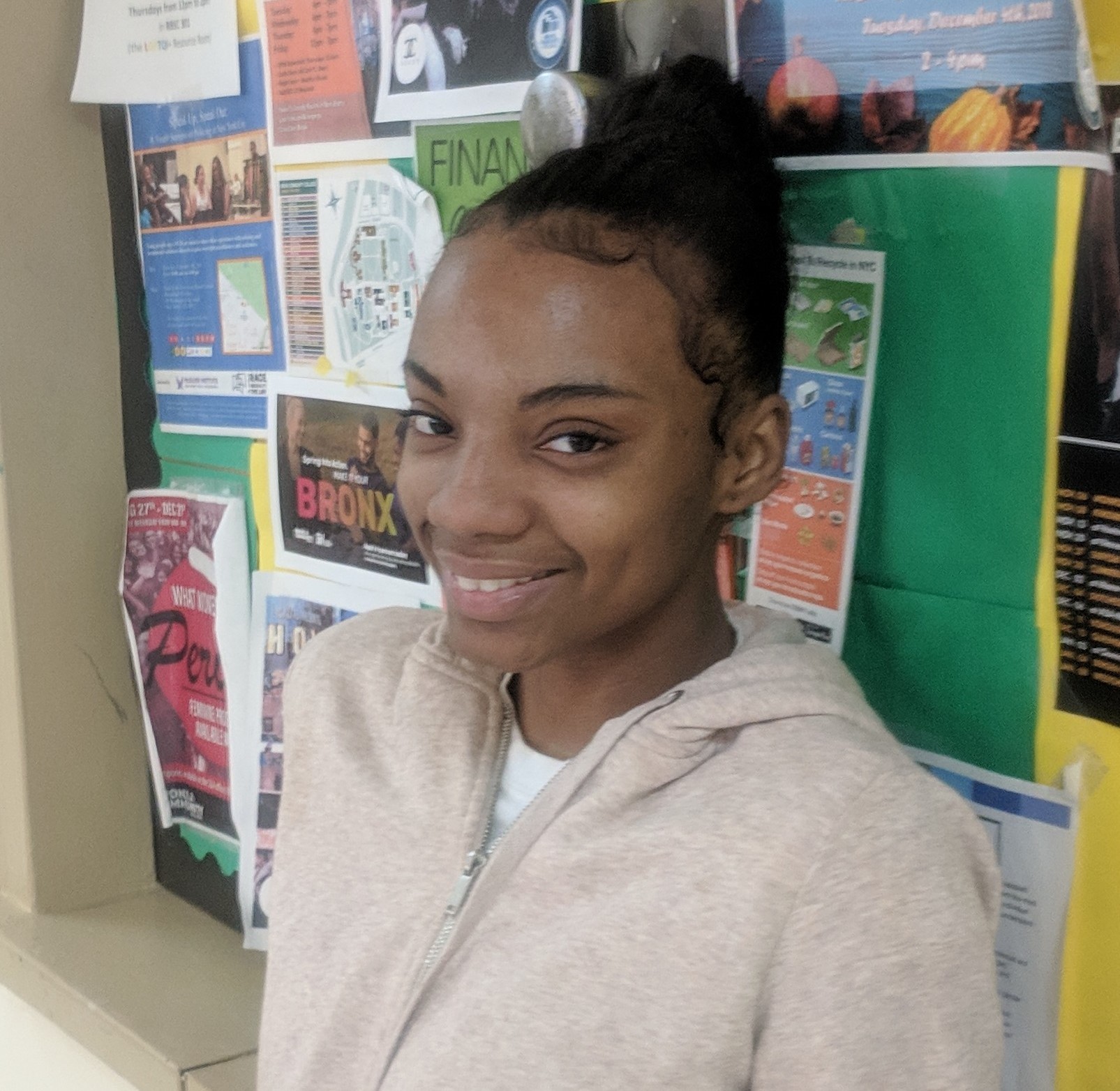 I'm a psychology major and part of the Accelerated Study in Associate Programs (ASAP)– it is critical for me to be able to attend BCC. Before I enrolled in ASAP, I worked full-time and was a full-time student as well. It was difficult to manage everything: I am a mom – I have two young boys (5 and 6), working full-time, plus taking 5 classes, helping out with the rest of my family.
I'm loving the free MetroCard. Last semester, I actually lost my card and they weren't able to replace it. ASAP told me there wasn't enough funding to replace lost cards! I don't make use of the campus child care center. Back when child care was a bigger issue for me, I didn't pursue my education. If I had known about it, I would have enrolled at BCC much earlier.
I do have a fear of not graduating on time. If I lose my financial aid, or I'm no longer able to be enrolled in ASAP for whatever reason, I won't be able to afford to continue. But ultimately, I want to go to City College after graduating from BCC, to pursue studying law in the future.