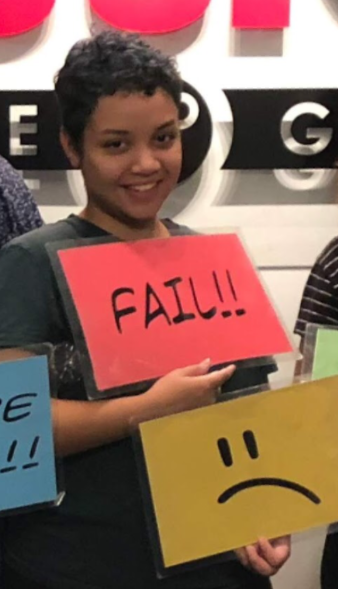 I am a junior, and I am majoring in Sociology with two minors in Anthropology and Women's Gender and Sexuality Studies. I do not have any idea about what I am doing after college, but a plan I briefly contemplated is going for my Master's and teaching sociology. So far, half of my tuition and other school bills have been paid by grants like Pell and TAP and the other half has been loans.
I am not a part of any opportunity programs; EOP would have been nice but the program rejected me because my high school GPA was one point too high. I have a work study job that does not really produce anything substantial; we're halfway through the semester and I have not received one check. Honestly, I have been flat broke for a while so I finessed textbooks this semester and managed to get all but one of them for free.
I only use my meal plan for food but if I did not have enough financial aid to pay for it, I would probably only eat once a day. I don't think I'm concerned about graduating on time but it would not surprise me if I had to stay longer than I would like to. A fully funded SUNY would be beneficial since I would not feel as though I'm walking with a -$30,000 above my head every day. Just the thought of the loans I've already accumulated, only two years into my degree, makes me want to not do my work. This morphs into procrastination and we all know how that goes. My biggest challenges have been having to decide which assignments are more worth printing out since my printing quota is depreciating quickly and wanting to go home but having no money for a trailways ticket.