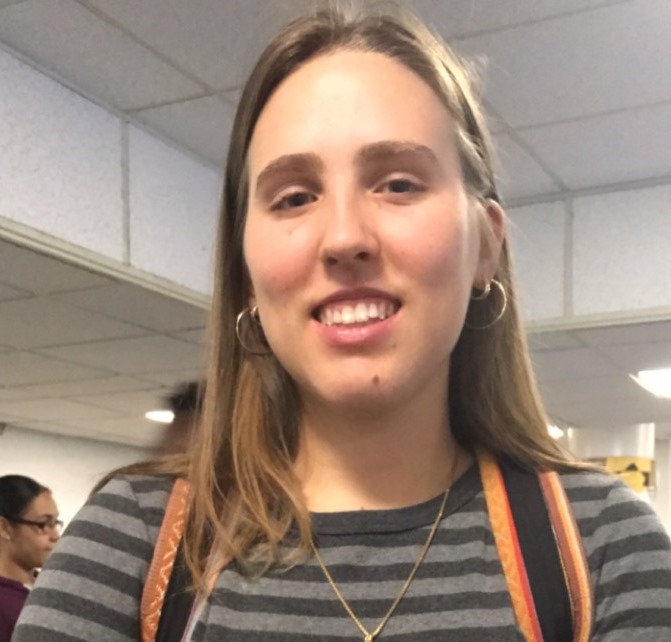 I study Precolonial History.  I am a 4th year student receiving  a TAP award and the Pell Grant.  I work 30 hours a week as a home attendant.  Pell covers textbooks, metrocard and food.  I live with my mom so I don't have to worry about rent.
It is stressful to work and be in school.  I wouldn't be in school if I didn't receive financial aid.  I'd be working.  I am not graduating on time, I have to stay an extra year and will run out of TAP.  It stresses me out a lot I don't know what I'm going to do.  It's really messed up that in order to receive TAP I've been forced to be full time.  It's a lot of work, I can't handle it.  The workload from five classes is a lot.  Paper after paper.  12 credits is considered full time but you can't graduate on time. 
Most people I know don't graduate in 4 years.  The hardest part about being a student is balancing work and finances, it effects my mental health.  We need better mental health services!  Food is super expensive too, especially at Hunter which is on the Upper East Side. Who can afford to spend $10 a day on food? It'd be great if there was an affordable option for students.