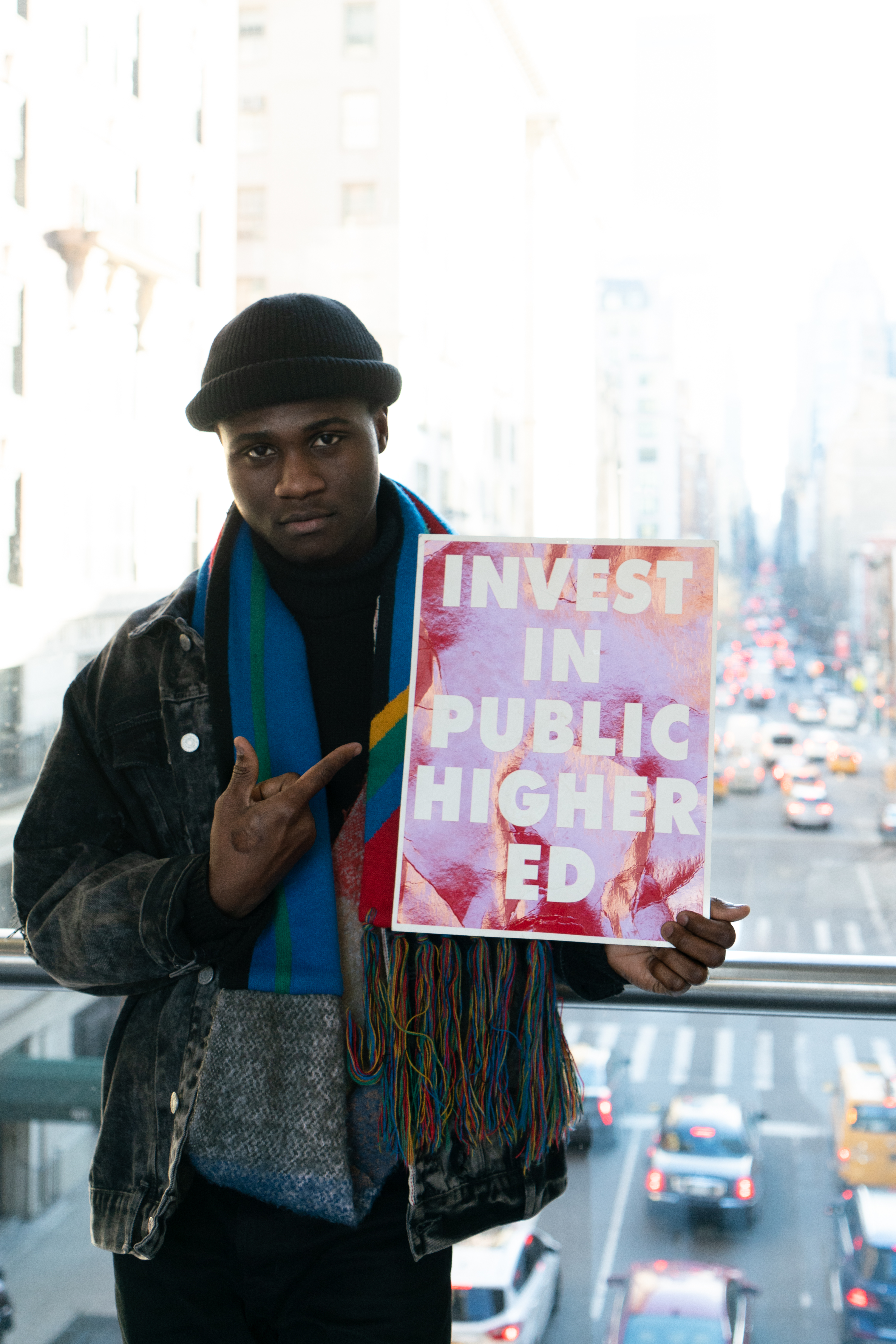 I am a junior at Hunter College majoring in Political Science with a minor in Black Studies. I am also the first person in my family to go to college. Right now, my main priority is to graduate as soon as possible so I can get a job to provide for my family and pay my student loans.
I was first a college student at SUNY New Paltz where I was part of the Education Opportunity Program (EOP). One of my main challenges at New Paltz was the price of textbooks. Even though I was working two on-campus jobs, I found myself spending two thirds of my paycheck towards textbooks. I addressed the issue to my EOP advisor, who cared and loved me like their own, and they were able to help me with an EOP book voucher. This voucher helped me to pay for the rest of my school supplies. The downside is that this book voucher is limited. I know that I am one of so many students who struggle with textbook costs.
In the fall of 2018, I transferred to Hunter College. The first thing that comes to mind when people ask me why I transferred is the fact that the cost of tuition at SUNY New Paltz was overwhelming. As a full-time college student, it was impossible for me to get a job that would cover my tuition so every semester I had to take out loans.  
I'm now in SEEK. Like EOP, Search for Education Elevation and Knowledge Program (SEEK) helps me with my textbooks and provides me with an advisor. Thanks to the SEEK program, my transition from New Paltz to Hunter College was very smooth. This is why we need true leadership from our representatives to defend and expand opportunity programs.