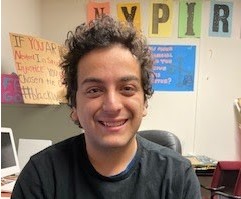 I'm majoring in political science and minoring in journalism. I'm part of the 1% of students that receive the Excelsior scholarship, so I have to complete 30 credits per year, which makes college more stressful by increasing my workload. I also have to stay in New York four years after my graduation, so I plan to attend graduate school. I also am a recipient of the Pell Grant and the TAP award.
I work on the weekends and have to pay for food, transportation, and books myself because I don't receive SNAP, and I am not part of any opportunity programs. If I didn't receive any financial aid, I would probably be in debt. I think that CUNY should be fully funded to help to support the growing student body that overwhelms public colleges because most people find it nearly impossible to attend private colleges.
More aspects of CUNY, such as maintenance of the elevators of CCNY, should also be funded. I would also appreciate a child care center on campus to provide support for students that are also parents.